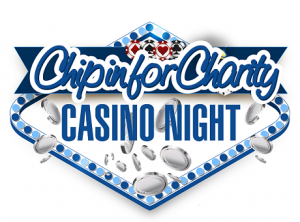 The CHIP IN FOR CHARITY CASINO NIGHT benefiting Project Access-Collin County was a great success!  Hosted on September 30, 2016 at the Westin Stonebriar Hotel on September 30, 2016, the event brought together business leaders, medical professionals, and friends and family for a delicious dinner, silent auction, casino games, dancing and much more.
When guests weren't trying their luck at the Blackjack, Texas Hold'em, Roulette, or Craps tables, you could find the on the dance floor with the beats of DJ Reggie Hatch.
PACC Volunteer of the Year Award
Project Access-Collin County also announced the 2016 Physician Volunteer of the Year Award.  This award recognizes an individual or group whose volunteer efforts have significantly impacted the area of Health & Wellness in Collin County and exhibits dedication to the Project Access-Collin County mission.  The efforts that are put forth deserve our heartiest congratulations and recognition.
Project Access-Collin County President, Dr. Carrie de Moor presented Dr. David Rawitscher with the award for his unselfish and dedicated service to PACC.
This event would not be possible without our generous sponsors!
Presented By:
PACCCasinoNight.org