You can fill out all information online through YourTexasBenefits.com to find out which benefits and support services you may be eligible for in the state of Texas.  Possible benefits include:
SNAP Food Benefits
Medicaid
Children's Health Insurance Program (CHIP)
Medicare Savings Program
TANF Cash Help for Families
Medicare Savings Program
Long-Term Care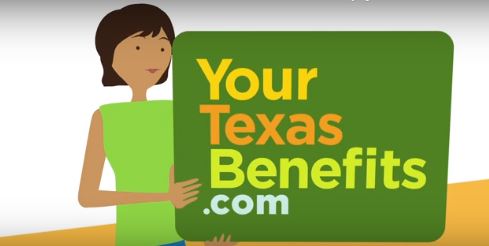 The Department of Assistive and Rehabilitative Services, or DARS, administers programs that ensure Texas is a state where people with disabilities, and children who have developmental delays, enjoy the same opportunities as other Texans to live independent and productive lives.  DARS has four divisions, each with its own programs:
Rehabilitation Services
Services for the Blind
DARS administers programs that help Texans with disabilities find jobs through vocational rehabilitation, ensure that Texans with disabilities live independently in their communities, and assist families in helping their children under age 3 with disabilities and delays in development to reach their full potential.

Collin County Health Department
The mission at Collin County Health Care Services is to protect and promote the health of the people of Collin County by providing quality, preventive Public Health Services to county residents.  Services include: 

2-1-1 Texas, a program of the Texas Health and Human Services Commission, is committed to helping Texas citizens connect with the services they need. Whether by phone or internet, our goal is to present accurate, well-organized and easy-to-find information from state and local health and human services programs. We accomplish this through the work of our 25 Area Information Centers (AICs) across the state. 2-1-1 Texas is a free, anonymous social service hotline available 24 hours a day, 7 days a week, 365 days a year.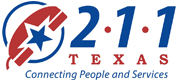 You can fill out all information online through YourTexasBenefits.com to find out which benefits and support services you may be eligible for in the state of Texas.  Possible benefits include:
SNAP Food Benefits
Medicaid
Children's Health Insurance Program (CHIP)
Medicare Savings Program
TANF Cash Help for Families
Medicare Savings Program
Long-Term Care